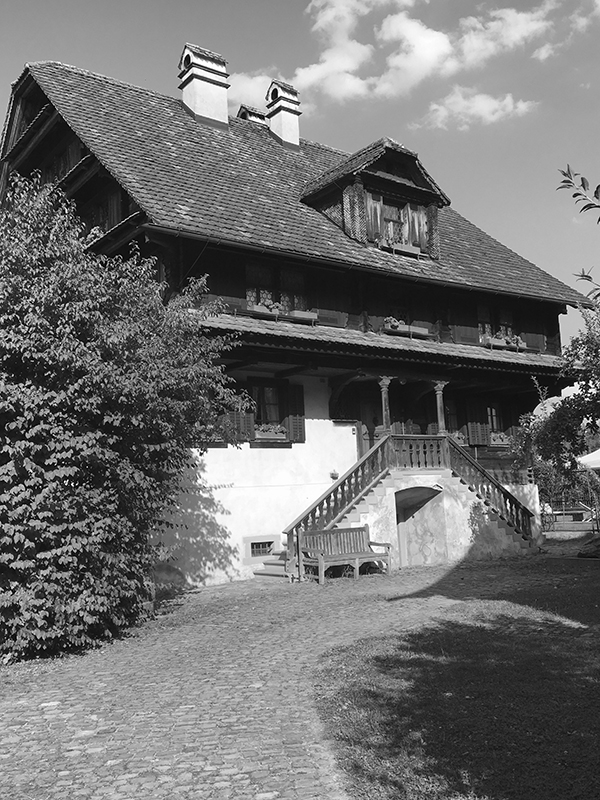 PULVER ADVOKATUR AG
Sennweid
CH-6340 Baar
Telefon  +41 41 760 34 52
Telefax  +41 41 760 34 53
---
On foot (15 minutes)
Starting from station Baar, from there about 15 minutes.
Turn into Neugasse from the station then go along Albisstrasse until Albisstrasse crosses with Mühlegasse. Then go to Mühlegasse to number 12, turn left towards Mühlegasse 12a-e, then go along the railway embankment to the farm (see map).
By car
with navigation system:
Enter Mühlegasse 1, 6340 Baar , then turn immediately before Mühlegasse 1 right into the private road (ban of driving; Zubringer gestattet). Then drive along to the farm house.
without navigation system:
Coming from Zurich at the last traffic light before highway to Zug begins, turn left, then drive through the forest to a roundabout (left side: Volvo garage), take the first exit at the roundabout to Baar, then turn right at the second traffic light (just before the restaurant Testa Rossa), then after about 300 m there is a private road to the right side(after Bear Restaurant "Bären" on your left about 200m). Drive along this road, pass the football field and after about 400 m is a farm house.
Parking is available just in front of the gate or by the school Sennweid
(blue house)